HDPE GEOMEMBRANES LINER
Environmental Development Company representing PEM KOREA HDPE Geomembranes in Kuwait and Middle East.
PEM KOREA is a large-scale professional manufacture of HDPE Pipe, Fitting and Geomembrane in Korea. The manufacture capacity of HDPE construction material of this company ranks first in Korea.
Since 1950s Engineers have successfully designed with Geomembranes. The use of Geomembranes, also referred as flexible membrane liners (FMLs) has increased as a result of growing concern over the contamination of valuable water resources.
| THICKNESS  | WIDTH | LENGTH |
| --- | --- | --- |
| 1.0mm | 6.5 Meters | Roll |
| 1.5mm | 6.5 Meters | Roll |
| 2.0mm | 6.5 Meters | Roll |
| 2.5mm | 6.5 Meters | Roll |
1) Landfill
The primary purpose of a PEM KOREA Geomembranes liner in a landfill is to protect the groundwater from being contaminated.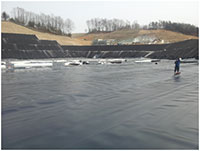 PEM KOREA HDPE Geomembranes are resistant to most wastes and exceed the requirements of impermeability. Hazardous waste landfill requires double-liners and leachate collection / removal systems. Sanitary landfills may require a single liner with a leachate collection / removal system.
2) Cap and Closures
PEM KOREA HDPE Geomembranes used in landfill caps to prevent fluid flow into the landfill,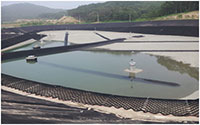 thereby reducing or eliminating the generation of waste liquid after filling the landfill. The cap is also designed to trap and properly vent the gases generated during decomposition of organic waste. Another advantage is that the completed cap allows for efficient revegetation and restoration of the land. In addition, it may be possible to expand the landfill vertically, thereby enlarging the landfill capacity.
3) Pond Liners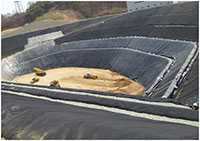 The clean water act has required most publicity operated waste treatment plants to install lagoon liner systems to prevent contaminants from entering ground water sources or streams. In addition, the use of PEM KOREA HDPE Geomembranes liners in potable water reservoirs conserves millions of ton of water annually by preventing seepage loss. Pond liners can also be used in applications such as golf courses, amusement parks resorts, agriculture and aquaculture.
4) Secondary Containment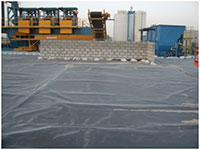 Tank farm are lined to prevent groundwater contamination in the event of chemical spill. The secondary containment system can be placed on concrete or directly on the ground. These liner systems for secondary containment can be very sophisticated utilizing elaborate attachments to tank and other structure. In other cases, geomembranes protect simple earthen impoundment and dikes.
5) Canal Liners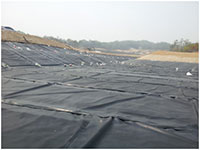 PEM KOREA HDPE Geomembranes are viable alternatives to concrete and compacted earth for lining canals to reduce seepage. PEM KOREA HDPE Geomembranes can be used as an expedient method to repair existing deteriorated concrete linings.
6) Mining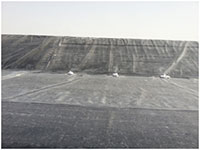 The use of PEM KOREA HDPE Geomembranes may result in more productive mining. New processes involving the heap leach method of precious metal extraction using chemical solutions have resulted in low cost extraction from low grade ores. The use of flexible PEM KOREA HDPE Geomembranes liners prevents the contamination of the soil and groundwater by these chemical solutions.
---
Pipes & Fittings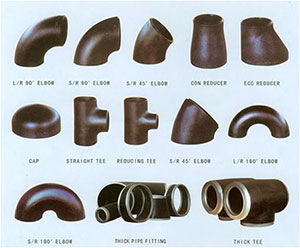 Pipes, ANSI/ ASTM /API/AWWA standards of materials in stainless steel, Carbon steel, Low temperature steel, Copper ,Nickel, Monel etc. Bronze and Copper fittings, Tees, Elbows, Couplings, Union, Flanges, O'lets, Orifice paddles,Blind spectacles, Steam traps, Y-strainers, Filter buckets, Rupture disc, Conical strainers etc.
---
Valves
Valves, Gates, Globe , Check, Ball, Angle, Butterfly, Relief, Pressure regulating valves, Needle valves, Manifold valves, Check valves, Pressure safety valves, Dampers, Surge protectors, Pressure transmitters, Pressure Gauges, Thermo couples, Actuators etc.

---
Flanges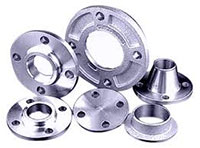 Flanges, Weldneck, Slipon, Socketweld, Blind, Screwed in various metal like stainless steel, Carbon steel, Alloy, Monel, Copper nickel, Bronze etc.
---
Instrumentation Fittings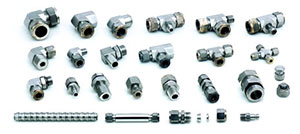 Instruments tubes of various pressure ratings and wall thickness, seamless and welded in Stainless steel, Copper, Nickel, Alloys, Monel and Brass. Instrument fittings duel ferrosle Male, female connectors, Elbow, Unions and caps etc. Pressure transmitters, Pressure limit switches ,Pressure gauges, Regulators, Thermo couples, RTD's etc.
---
Gaskets and Insulators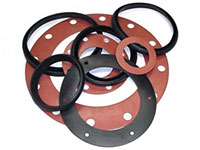 Spiral, Asbestos, Non –Asbestos, Ring joint gaskets, Compresses Non-Asbetos Fiber, Oval ring gaskets, Octagonal ring gaskets, Spiral wound gaskets, Graf oil gaskets, Metallic gaskets, Fiber gaskets, Rubber, Silicon, Neoprene etc.
---

---
Electrical Cables and Fittings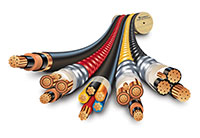 Electrical power cables, Control Cables, Instrument signal cables, Thermocouple extension cables, Marine ship board cables, Fiber proof MICC Mineral Insulated Copper Cables, Welding cables etc with various insulators such as PVC, XLPE, SWA, LC, Rubber, Fiber, Teflon.
Electrical conduit fittings, Conduit outlet boxes, Cast devise boxes, Cord grip connectors, Ex-proof junction boxes, Control panels, Switches, Hubs, Unions, Tees, Reducers, Coupled hose, Drain steel fittings, conduit sealing compounds etc.
---
Hardware and Tools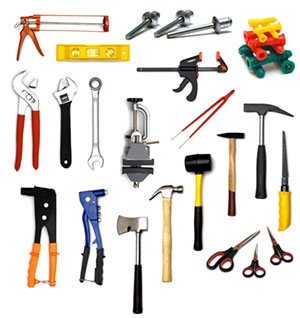 Hand Tools such as Spanners, Wrenches, pipe wrenches, Pipe vice, Pipe cutter, Pipe bender, Hack saw, Bolt cutter, Files, Hammer, wrenches, Socket sets, Ratchets, Allen keys, Nut driver, Screw drivers, Wire strippers, Chisels, plastic and rubber measuring tools etc.
Fasteners, Cap screws, Hex bolts, Stud bolts, Self tapping screws, Anchor bolts etc in Mild steel, High tensile steel, Stainless steel, Brass, Bronze and Copper.
Cutting disc, Grinding disc, Grinding stone, Sanding disc, Sharpening stone, Mounted stones, SS burrs, Drill bits, SS, HSS, Wood, Concrete, Cobalt, drill bits etc.
Wire mesh, Pipe Clamps, U-Clamps, Nail clamps, Beam Clamps, Channel clamps, Unistrut channels, Spring nuts & bolts, Scaffolding pipes, Scaffolding planks and clamps etc.
---
Safety Products
We are pursuant to our commitment to provide the best quality safety product a the best price . A brief list of safety items which are available with us is as follows Safety Helmets, Welding Helmets, Safety shoes, Leather, Rubber and cotton hand gloves, Chemical resistant and Electrical resistant hand gloves, Safety goggles, Face Shield, Ear muffs, Gas masks, Dust masks, Gas monitor & Alarms, H2S detectors, Air breathing apparatus, Emergency eye wash, Shower stations, Safety belts, Safety harness, Safety warning signs, First aid kits, Chemical lights, Road warning tapes, Cones, Signs etc.
---
Pre-Fabricated Buildings
We have a modern facility for manufacturing Portable Cabins as per standers design and as required by our customers.